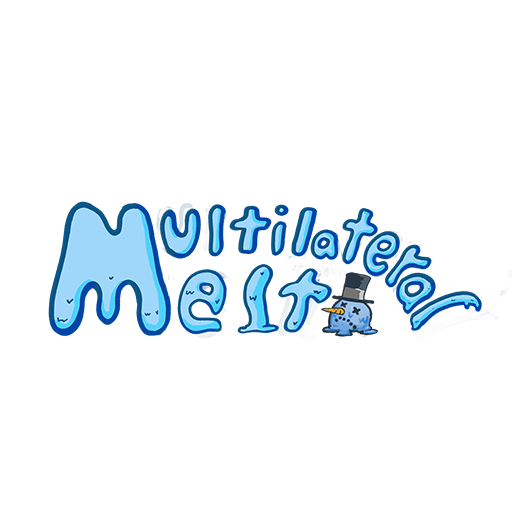 Multilateral Melt
A downloadable game for Windows, macOS, and Linux
Find your way home before you melt, while navigating this rotating rubix cube / puzzle platformer!
A / D = Move Left or Right
Space = Jump!
HOLD SHIFT = Shift Mode!
(while in Shift Mode)
WASD = Rotate Camera Angle
MOUSE CLICK, THEN DRAG = Rotate Cube

Move and Jump from screen to screen with simple platforming!
Watch which tiles you go to - snowpeople don't like hot places!
Rotate the rubix faces around to create new paths to find your keys home!
Live for the Global Game Jam 2019!
https://globalgamejam.org/2019/games/multilateral-melt
Theme: "Home"
Diversifiers: Puzzle Design Challenge
Lead Designer: Zack Gilbertson (@SquidLandGames / https://www.facebook.com/squidlandgames/)
Coding /Neglecting His Puppy: Stefan Menzel (@stefinism)
Level Design: Jordan Wallin
Art / UI: Shi Shenyu (Huan) - https://www.shishenyu.com/
Composer: Bryan Schumann (@bschumannMusic / www.bryanschumann.com)
Writing: Aurora Rocket (@post_epoch / postapocalyptico.com)
SFX / Project Management: Peter Yang (@zettovyker / https://zettovyker.itch.io/)

(Documenting the game for the purposes of science and recording the creative design process.)